CARE Peer Education Program
Program Overview
The CARE Peer Education Program is a student volunteer group under the direction of CARE at the Sexual Assault Resource Center. The mission of the CARE Peer Education Program is to raise awareness throughout the UC San Diego community about sexual assault, relationship violence, and stalking. CARE Peer Educators will assist with outreach through tabling and events, while also promoting activities and attitudes that will contribute to ending violence.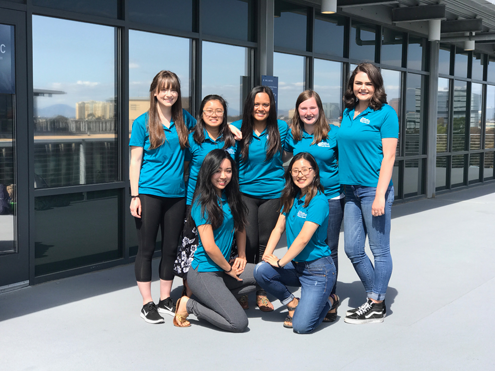 The CARE Peer Education program supports the prevention education efforts of CARE at SARC throughout the year and will focus on the following topics:
Consent and healthy communication
 Healthy relationships and red flags
 Bystander intervention and the IDEAS model
 How to support survivors
 On-campus and off-campus resources
Peer education will be delivered across campus to various groups, including, but not limited to: various student organizations, the campus community centers, Greek fraternities and sororities, etc. Peer educators must understand and demonstrate their commitment to the department's Positive, Inclusive, and Empowering (PIE) programming philosophy.
Students that are selected as a CARE Peer Educator are required to commit their full participation during the academic year. Participation requires a minimum of 25 hours per quarter, which includes:
Attendance at weekly trainings (Winter Quarter 2019 - Tuesdays 11 a.m.-12:30 p.m.)
Attendance at weekly meetings (Spring Quarter 2020 - Tuesdays 3:30 p.m.–5 p.m.)
Attendance at our winter quarter retreat (Saturday, January 25, 2020 9 a.m.-3 p.m.)
At least two 1:1 supervision meetings per quarter with the Peer Education Coordinator
Training delivered by subject matter experts
Practical experience in educational programming and prevention
Knowledge and skills valued by top graduate programs
Networking and professional relationship-building
Leadership and public speaking skills
Opportunities to help others and change campus culture
Individualized advising and mentorship
Personal growth and empowerment
Co-Curricular Record (CCR) Validation
We are no longer accepting applications for the CARE Peer Education Program for the 2019-2020 academic year. 
For questions and inquiries regarding the CARE Peer Education Program, contact Heejeong Kim, Program Assistant & Peer Education Coordinator, at hok002@ucsd.edu or (858) 534-5793.