Overview of Programs
CARE at the Sexual Assault Resource Center offers workshops, trainings, and educational events on violence prevention for the entire UC San Diego campus. All of our workshops and trainings can be tailored to meet the specific needs of the group, organization or department.
Learn more about our various programs and how to request a program.
Our P.I.E. Programming Philosophy:
Positive, Inclusive, and Empowering Prevention Education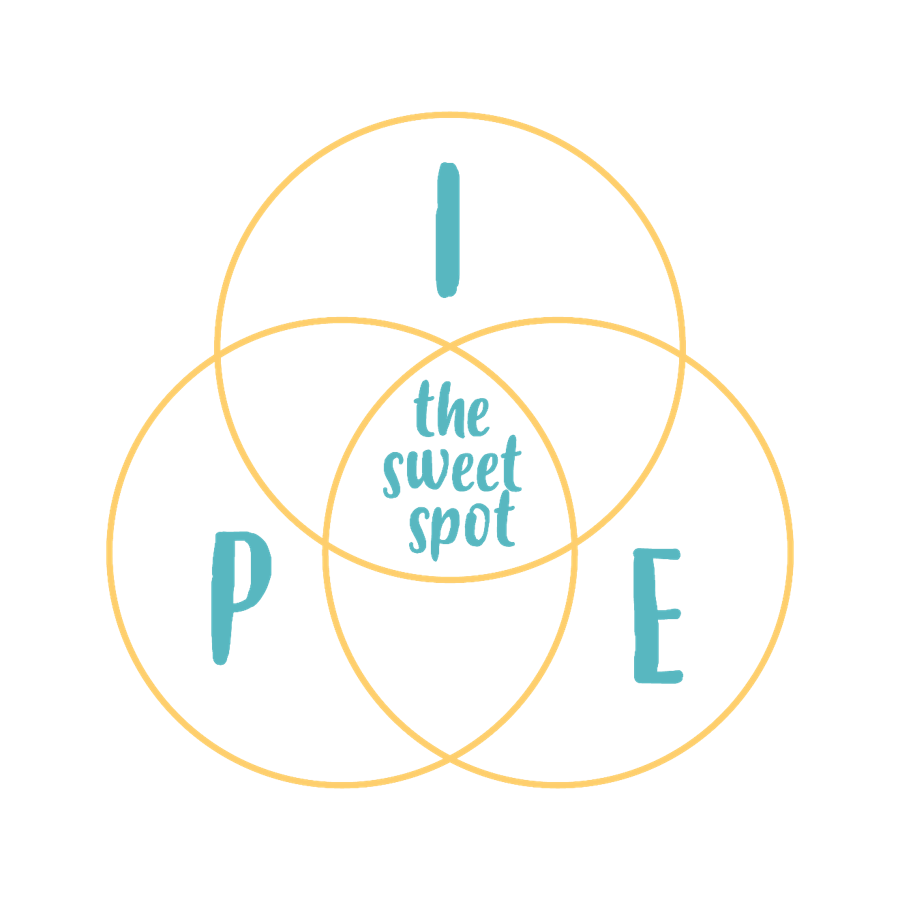 In A Grassroots' Guide to Fostering Healthy Norms to Reduce Violence in our communities: Social Norms Toolkit, Dr. Alan Berkowitz writes, "Focusing on the positive can be effective because attention to the positive serves to grow or increase it. Although our work by definition requires that we acknowledge and address negative behavior in this case sexual violence we have also learned that the best way to prevent this violence is to focus on the positive and engage our community members as partners in prevention by helping the majority to act on their desire to help confront the negative. One way to conceptualize this development is to consider prevention as a 'PIE.' This framework suggests that all prevention must have three elements – it must be "P" -positive, "I" -inclusive and "E" -empowering." (Berkowitz, 2013, p. 3). 
CARE at the SARC has used PIE as a guiding prevention philosophy for over 10 years. PIE has led to increased engagement and broader recognition of violence prevention and intervention services on campus. Inclusive programming can result in students of all identities feeling represented and address potential barriers for survivors from marginalized communities in accessing support services. Empowering programming can result in students developing the knowledge and skills to promote healthy relationships in their own lives as well as recognizing red flag behaviors and increasing their likelihood to intervene as potential responsive bystanders. We focus on building positive individual and communal behaviors around healthy relationships, affirmative consent, bystander intervention and supporting survivors.
A Focus on Primary Prevention
The Center for Disease Control and Prevention urges addressing sexual violence by focusing on primary prevention, or preventing violence before traumatic incidents occur. (CDC, 2016).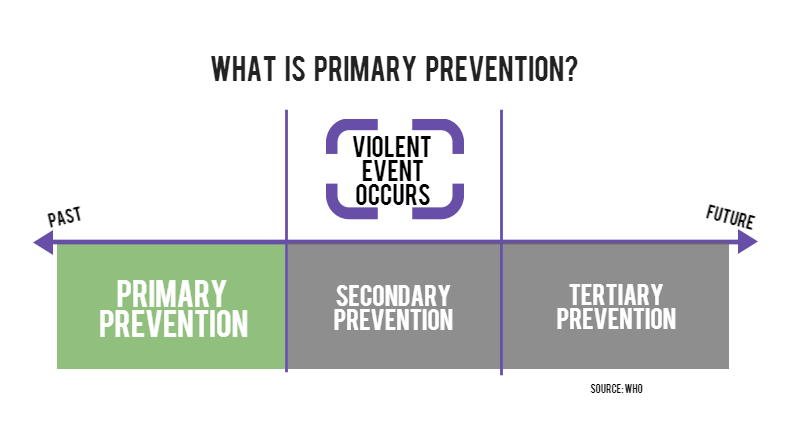 Addressing the Various Factors that Contribute to Violence
At UC San Diego, violence prevention and intervention has been implemented using the four-level social ecological model (SEM) as we recognize the impact and connection between individual, relationship, community, and broader societal levels of influences (Dahlberg, 2002).